The antibody discovery &
development
engine
Connect with AbCellera at JPM 2023
41st Annual Healthcare Meeting
Jan 9-12, San Francisco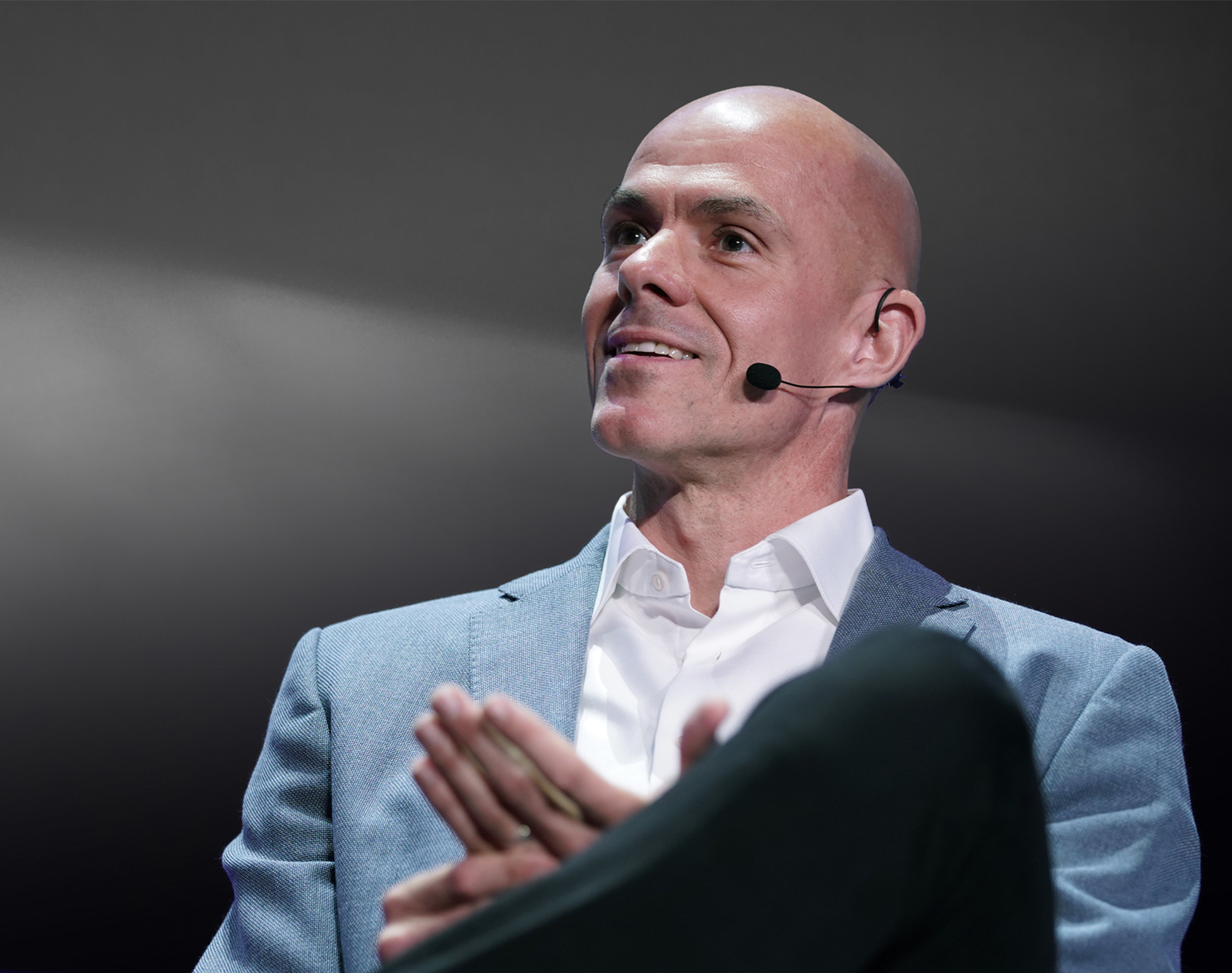 AbCellera's Investor Presentation
Presented by Carl Hansen, CEO
Date: January 11, 2023
Time: 2:15-2:55 PM PST
Location: Colonial Room, Westin St. Francis Hotel
Partner with us
Find optimal clinical candidates with greater precision and speed.
Our antibody discovery and development engine is specifically designed to break the barriers of conventional discovery, to find leads with the greatest likelihood of success. We're here to support your project and set you up for enduring success.
AbCellera's operating system for antibody discovery addresses each step in the process to dramatically improve the cycle time, cost, and probability of success, and we look forward to working together to advance unique clinical candidates against key disease targets.
Carlos Garcia-Echeverria, PhD / EQRx Chief of Rx Creation
AbCellera's technology enables us to extend our competitive advantage in target discovery and validation with best-in-class antibodies to rapidly advance our programs towards the clinic. We are excited to expand our relationship with AbCellera and to translate many more genetically validated targets into potential new antibody-based therapies together.
Omri Gottesman, MD / CEO and President of Empirico
We are seeing a wave of innovation in the antibody space that is allowing us to add novel functionalities to these molecules. Our partnership with AbCellera will further enable our portfolio companies to pursue these important biologic medicines.
Markus Enzelberger, PhD / partner at Versant Ventures
We continue to be impressed with the speed of discovery, the quality, and the diversity of the antibodies AbCellera delivers. Through this agreement, we have secured expanded access to an industry-leading technology to accelerate the discovery of antibody-based therapies for patients with neurological diseases.
Alexander Schuth / COO of Denali
AbCellera's clinically validated platform lets us start discovery in a virtualized model that aligns well with our capital efficient investment strategy. This partnership supports our approach to value creation by allowing us to focus on building companies that aim to deliver impactful medicines to patients.
Steven Robinette, PhD / Venture Partner at Atlas Venture
From discovery through development, our experts work as an extension of your team.
We generate and search through a wide range of diverse antibodies to identify the most effective and developable lead, fast. Our proprietary hardware, software, and tools allow us to discover and develop your clinical candidate seamlessly within a single, integrated engine. As your partner, we will work to:
deliver high-quality leads
expedite development to the clinic and patients
set your organization up for enduring success